Former Tottenham striker Jermain Defoe, now at Sunderland, tweeted…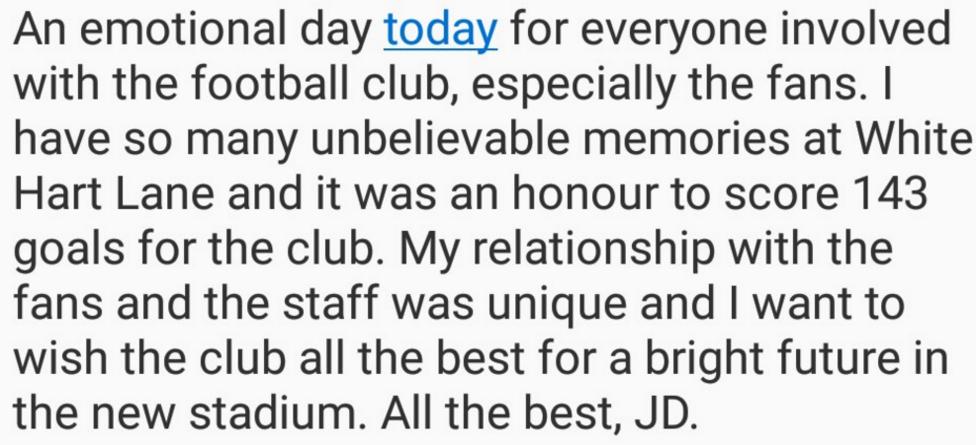 Winger Andros Townsend, now at Crystal Palace, spent seven years at White Hart Lane and will miss the Old Lady….

And former Spurs striker Gary Lineker, now a BBC and BT Sport present of course, also had a farewell message at a ground where he spent three great years. Scoring many goals in the process.