23 years ago, The Premier League was formed, and English football changed forever. A select group of clubs voted to form this new "super league" to move with modern football, and move away from the old Division 1. Ever since they formed the Premier League, everything has changed for our beautiful game. New stadiums, foreign owners and players adding culture to the game, and even new boots and advertisements.
I made a list, with the help of some of my friends, to decide the most iconic moments in the history of the Premier League, to essentially celebrate the Christmas Day for football fans across the country. The list is in no particular order, but it's what comes to mind when many people think of the Premier League. I may warn you, not all the items on this list are positive, but you have been warned.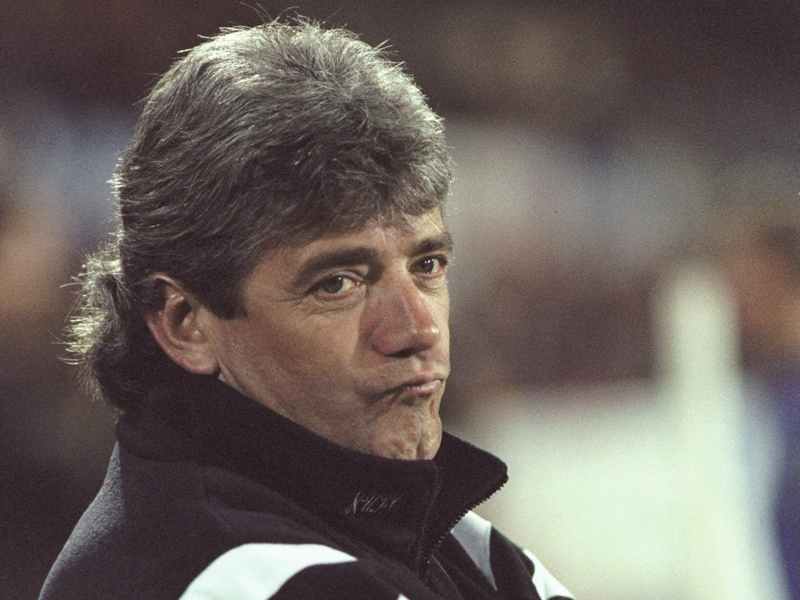 When asking my friends on iconic Premier League moments, they just said "I would love it if we beat them, just love it". I know I said it would only be moments that were on the pitch, but it isn't just that quote from Keegan, or his lovely collar-up style on his Adidas jumper, it was the whole style of his Newcastle team of the 90's. The attacking prowess that Keegan installed into his Newcastle side saw them challenge Manchester United for the title, and nearly capture the league. Keegan installed Andy Cole from Bristol City, who fired them to 3rd in the Premier League, but when Keegan sold him to, believe it or not, Manchester United, it shocked the footballing world.
But not to be held back, Newcastle bought "Sir" Les Ferdinand, Peter Beardsley, and eventually Alan Shearer. Newcastle would have won the league, after having a 10-point lead over United at Christmas, if it wasn't for a certain game in Merseyside…
"Collymore closing in!!!" screamed Martin Tyler as Stan Collymore fired home a late winner for Liverpool went dented a title bid for Newcastle and helped Manchester United win the Premier League. Take what was on the line for Newcastle, and couple it with the intense attacking nature of both sides, and this game is an instant classic.
Granted, the defending was shocking in the game, but when you go back and watch the game in full (which I have done) and you realize how good it actually was. What really sums up this game, and gives it such a lasting image amongst football fans is the contrasting emotion of Liverpool fans going absolutely mental, and Kevin Keegan slumped over the Carlsberg sign.
Steven Gerrard and what could have been:
Steven Gerrard himself is an icon of the Premier League, but football fans will never forget what happened on a Sunday afternoon in Anfield. Liverpool were in pole position to win the Premier League for the first since it has been the Premier League, with their last victory being in 1991. Nothing could go wrong, with Suarez and Sturridge up front firing on both cylinders, and the Reds holding a 4-point gap over closest rivals Manchester City. Then all of a sudden, it all seemed to literally slip away from Liverpool.
What people don't remember is that they didn't even need to beat Chelsea; they had to beat Crystal Palace, which they failed to do, and that was what lost them the title. But it was the image of the living legend of Liverpool slipping at the most important moment, and gifting Chelsea the lead. You've all seen it, and quite frankly I don't want to bang on about it, as I feel this moment taints Gerrard's legacy at Liverpool, but there is no doubt that this is an iconic moment in Premier League history.
I did say that not everything in this list would be savory, and this is one of them. This is something that I don't really want to dwell on, or bring that much attention to as it is in the past, but it has certainly changed the lives of everyone involved.
John Terry lost the England captaincy, Anton Ferdinand left England to play in Turkey, and Rio Ferdinand refused to play with Terry for England, so retired from international football. Well, you all get the picture, so can we please move onto the actual football…
Roy Keane Vs. Patrick Vieira:
Now this is a great battle! Two absolute nutcases going after each other, all whilst fighting for the league title, I don't know what can be better than that! Every single one of wishes that there was a rivalry as fierce as this, as it was two powerhouse midfielders, who would do anything to drag their teams over the line, even if it meant fighting in the tunnel or throwing pizza at the other.
Now, both were good players, I would personally lean towards Viera being miles ahead of Keane, but the passion of the pair made this amazing. I don't think that we will ever see two behemoths of the game go against one another ever again, especially in such a high risk situation such as the title race. I should put a YouTube clip here or something…
David Beckham announces himself to the world:
Seeing as it's opening day today, it was only right to find something from a opening day, and it had to be that goal from the halfway line. It wasn't until I did the research for this that I realized he struck it first time without even taking a first touch. This goal was more than just a piece of spectacular football, but it made everyone realize that these kids that Alan Hansen once predicted "you couldn't win anything with" were here to stay.
The class of '92 as they are known as now included Beckham himself, Ryan Giggs, Nicky Butt, Paul Scholes, Gary Neville, Phil Neville to name just a few, and it happens that this team of "kids" ended up winning the league ahead of a Newcastle team led by Kevin Keegan of all people.
Eric Cantona Kicks a fan in the face:
He was always known as a maverick, and someone who was an insane genius, but this is always one of those defining moments for Cantona and for English football. When you watch the clip at normal speed, you realize that Cantona could have seriously injured the fan, and it was indeed an insane act.
You could argue that this action, and the response that Cantona received from the media forced him away from out game. You think of that, and then we wouldn't have had masterpieces such as the Kronenburg advert, where he wears a turtleneck, which is fascinating. This incident added more to an already formed image that Cantona was a rogue, and could occasionally be a loose cannon, but there is no doubt that Eric Cantona was such a large influence on the Premier League and Man.United.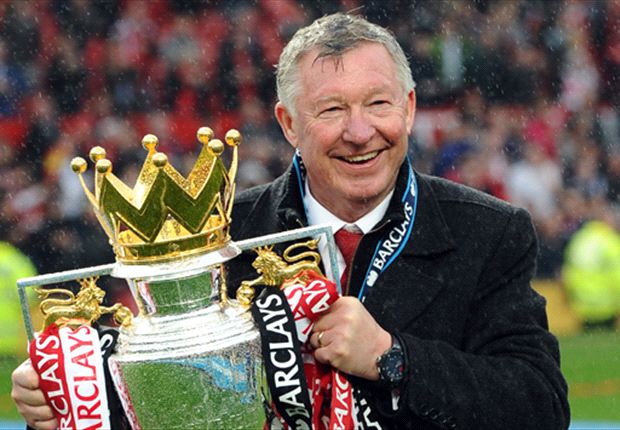 "Fergie", as he seems to be known by everyone now, is the main reason for the success and growth of Manchester United. Without him, a lot of things on this list probably would never have happened. Whether or not you like him, you cannot deny that without Ferguson the English game just wouldn't be the same.
If you played Sir Alex Ferguson's career as a Football Manager career, you would be entertained for hours, as every season offered something different. He fought off Blackburn, Liverpool, Newcastle, Arsenal, Chelsea, Manchester City and even Norwich and Aston Villa in the very early days. He built team after team, won everything there could be and is up there as one of the greatest managers in history. Despite this, there is one thing I think Fergie would want, but only one club ever managed to achieve…
38 games, 26 wins, 12 draws, 0 losses. There is no other stat in Premier League that comes close to the unbeaten record of Arsenal in the 2003/04 season. It's a feat that probably won't be repeated ever in my lifetime, and if it does then what a team that has to be. It was more than luck that this Arsenal side, it had pace on the wings, it had power in the spine, and it had the perfect experience in the players. Lehmann, Lauren, Campbell, Toure, Cole, Ljungberg, Vieira, Gilberto, Pires, Bergkamp, Henry. Find me a fault in that team?
This team had everything that a manager looks for in his team, and it obviously won the league at a canter, sealing the title with a 2-2 draw at White Hart Lane against Arch Rivals Tottenham Hotspur. I think Arsenal fans would like me to just leave it there for them.
Okay, lets set the scene. Manchester City had to beat QPR and they were champions, simple as that. Of course, you know as a City fan that things just can't be done in the simple way. City raced into a 1-0 lead as Zabaleta scored, and United had just taken the lead up in Sunderland. Everything was looking nice for City until Djibril Cisse equalized for QPR. Then Jamie Mackie scored for QPR to put the 2-1.
Now, let me introduce you to the most dramatic stoppage time in Premier League history. Edin Dzeko 'edead (see what I did there) City back level with about 2 minutes left. Remember, QPR had just had their safety confirmed, so they had a relegation battle on their hands! "City are still alive here, Balotelli… Aguerooooooo" screamed Martin Tyler, so did I, so did everyone in my living room just out of pure shock and emotion. I had never seen anyone ever win the league that way. Man City had beaten their rivals to the title in the very last minute and to quote the wordsmith Paul Merson "they had lovebites and everything".
I know I said this list wasn't in any particular order, but I still find it hard to beat the Aguero goal. If I have missed any iconic moments out, don't hesitate to tweet myself @TomScholes316.