Hi again everyone, I've been sober for over two weeks now and long may it continue. I did a dinner in Exeter last Thursday, at a small football club, Cullompton Rangers. It was lovely. I went through some of my favourite stories, including some about my Mum and about Bobby Robson.
I got massive applause, from older fans and youngsters there. It was a great crowd and a very enjoyable and relaxing evening. I was sober and didn't even want a drink. I just had an orange and lemonade and glasses of water. I'd love to do more evenings around the south-west, like Cornwall, Devon and Gloucestershire.
I'm available, just email me through my website
Transfer fees have gone absolutely mad. £200m for Neymar is crazy. I know Arsene Wenger had predicted this. When I joined Arsenal, in the Clive Allen deal, that was £1.25m and that was a lot of money. I don't think fans saw fees going this way.  It's frightening really. I think the City had a drinking culture like footballers used to. The City boys liked a drink!
This Neymar deal, I'm gobsmacked. It's like 200 of me! It's unbelievable. Full-backs have become very expensive too, with Walker and Mendy going to Man City. Modern full-backs have to be great attackers, to be wing-backs, but you still have to be able to defend. Ashley Cole would be £80m. Stuart Pearce would be £70m. And I'd be £100m, ha ha!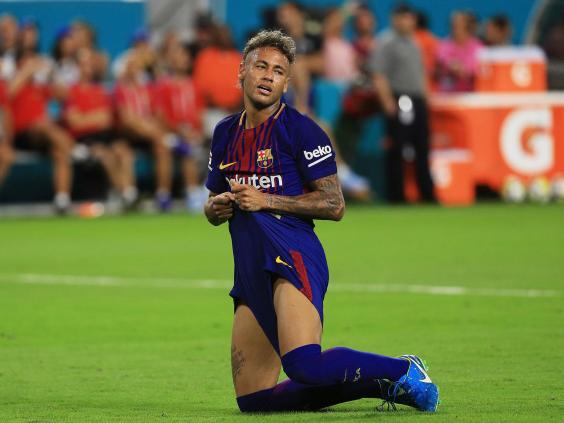 Pre-season is where it all begins and training during this time is about not going into silly challenges and not getting injured. Managers will be talking to players about that. Players should be quite relaxed, not panicking about winning. Put in effort and that's great.
That's all they should be worried about. There could be a trophy in the cabinet, but don't worry about results. If some youngsters perform well, that's great. Form doesn't necessarily have a bearing on how you start the season, but it helps the manager to know his best team.
We used to train very hard. Out of 24 players some would have put some weight on, unless there was a European Championships or a World Cup. Some players would get more rest than others. I know players who'd put a stone on. I think Mickey Droy once put a stone and a half on!
You'd have to work twice as hard as players maybe do now. Players now come back pretty fit. They might do some swimming and gym work. Pre-season is about knowing your teammates and playing as many matches as you can, so that the manager knows his best team. So pre-season is a very important time, in my opinion.
We mainly went to Europe. Some teams now travel a bit, to Australia. But they travel well and can relax. Players will be in comfort and will enjoy themselves. Players will be under no pressure. Plus clubs get paid well. But for players and managers, pre-season matters.
For a new manager, like de Boer at Palace, he has to learn about his players and their best position. You need good people around you. Although some managers don't always listen to their second-in-command, as I know myself. But you must get the players to know each other. 'How many sugars a player likes in his cup of tea', that sort of thing. It sounds small, but all the little things are important.
footielegends100.com @FLegends100
Watch "Kenny Sansom Life Story" on #Vimeo On Demand (link: https://vimeo.com/ondemand/sansom?ref=tw-share) vimeo.com/ondemand/sanso… Watch the trailer for FREE, then rent the video!