WHEN you think about players totally committed to the cause; give everything week in, week out; there are a number of names that immediately spring to mind.
Ryan Giggs and Paul Scholes at Manchester United…Steven Gerrard and Jamie Carragher at Liverpool…John Terry and Frank Lampard at Chelsea. To name just a few.
You can add the name of Scott Parker to that illustrious list. He has been magnificent for every club he has represented. His country also.
The veteran midfielder has announced that he will be retiring after finishing his distinguished career at Fulham.
Many, no all, young players can look at this player as a shining example of the perfect pro.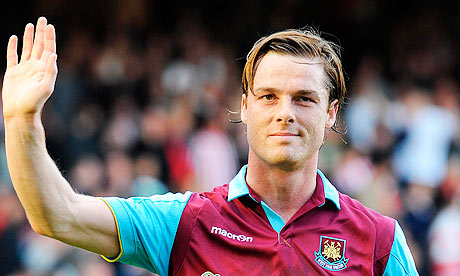 Parker, who won 18 England caps between 2003 and 2013 (captaining the Three Lions in a friendly against Holland in 2012) has called it a day at 36.
After starting his career at Charlton where he made his name, Parker joined Chelsea for £10million in 2004.
He went on to make more than 450 league appearances for the likes of Newcastle, West Ham, Tottenham and, finally, Fulham. He was never found wanting.
It is reported that he is in talks with Spurs over a possible coaching position. Tottenham youngsters could not have a better role model.
Perhaps not the most flamboyant of players, Parker made the most of the ability he had – and teammates, wherever he played, were grateful for having him around.
Parker's contract at Craven Cottage was set to expire at the end of the month, but whilst he had been in talks with the Championship club over an extension, he's decided to call time on a career during which he has many honours to his name.
A Premier League and League Cup winner with Chelsea, he was named PFA Young Player of the Year in 2004.
Parker was declared FWA Player of the Year in 2011; the same season he was announced as England player of the year.
As quoted on the BBC Sport website – http://www.bbc.co.uk/sport/football/40432429 – he stated: "I believe now is the right time to move on to the next chapter in my life and career.
"I feel incredibly honoured and proud to have enjoyed the career that I have and I've loved every moment of it."