YOU can only stand back and admire the way Marcus Rashford has handled everything thrown at him in his break-through season. For club and country.
On the field and in the media spotlight, the Manchester United striker has shown a maturity beyond his 19 years as he continues his impressive career development.
Rashford has played 58 games for United and England this season, scoring 11 goals, having broken into the fist team last term and been part of the Three Lions' Euro 2016 squad.
He's already played in a Europa League Final – starting in United's Stockholm victory over Ajax – and is looking forward to being thrown into the heat of battle for England when they take on Scotland at Hampden on Saturday.
As eloquent off the pitch as he is electric on it, the teenage sensation continues to impress. Little wonder Jose Mourinho and Gareth Southgate have shown so much faith in him.
There's more to come, that's for sure, and Rashford says he is working harder than ever to add more facets to his game.
Rashford, who started United's Europa League final win over Ajax, says he is proving he is continuing to develop as a player. He handles the press as well as he deals with uncompromising defenders.
"To me, I already know it is happening because I'm working hard in training every day," he said at his England press conference. "I can see the development in myself, but for me to be playing and scoring goals is proof."
As quoted on the BBC Sport website – http://www.bbc.co.uk/sport/football/40182339 – he added: "It's a process and you have to believe in the process and buy into it. There are times you think you should be pushing and doing more, but in reality you should be patient.
"My all-round game has gone to another level and the way my brain thinks when I'm in certain situations on the pitch is different to what it was a year ago."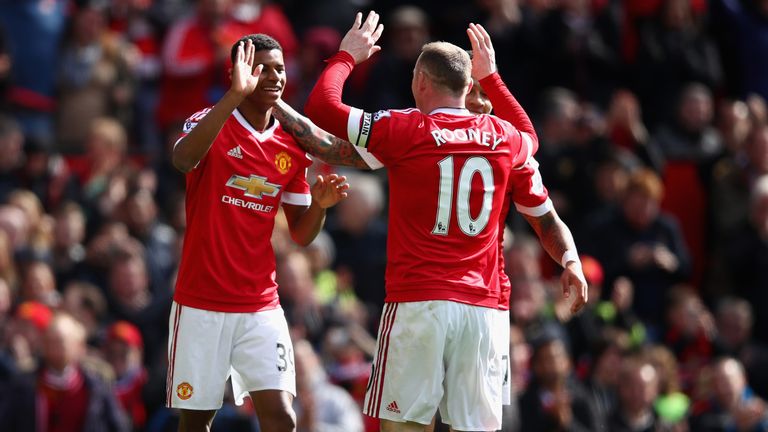 Whilst looking forward to entering the Hampden cauldron at the weekend, Rashford also took time to pay tribute to United teammate and skipper Wayne Rooney.
A lot more to come from the man Southgate has dropped; a lot more trophies to win. That's the belief of Rashford who says: "Wayne still has a lot do in his career."