AS we have predicted for some time here on zapsportz, John Terry has completed his move to Aston Villa – and his experience will be vital; with or without the armband.
Steve Bruce has said he will talk to current skipper James Chester about handing over the reins to Terry, but the Chelsea legend insists 'I'm only here to play'.
Despite all that experience Terry admits, after 22 years with the Blues, he's nervous about entering a new dressing room.
Not least because, as now seems to be the tradition, he will have to sing in front of his new colleagues. He doesn't know what yet.
He is excited by the challenge that lies ahead and revealed that the sole reason he was prepared to drop down to the Championship was because he couldn't bring himself to play against Chelsea.
Terry had offers from other Premier League clubs, and approaches from overseas, but believes he has made the best choice.
Steve Bruce is delighted to have another leader on the pitch and in the dressing room and he now has an embarrassment of riches in the centre back department.
Bruce and Terry are hell bent on restoring Villa's Premier League status and a fit-looking Terry can't wait to get started.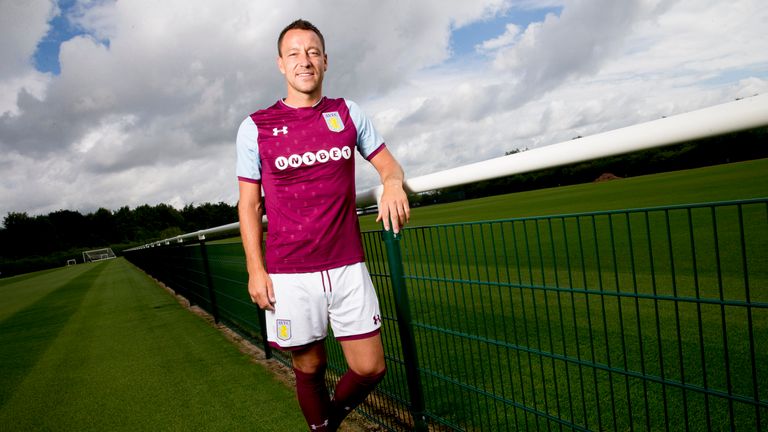 As quoted on the BBC Sport website – http://www.bbc.co.uk/sport/football/40476873 – the former Chelsea and England skipper said: "My thoughts are 100% here and the ambition is to get us back to the Premier League. It's a huge club.
"Villa Park is one of the finest stadiums in the country and there's a good group of players here. It's a club that deserves to be in the Premier League and I still want to continue playing.
"I am hungry to still play with a team and manager that has the same ambition as me to get promoted."
We'll hear from Villa boss Steve Bruce shortly here on zaps.