ALEXIS Sanchez has revealed the frustration behind the persona of a man set to quit Arsenal in the summer.
So much uncertainty, so many unfulfilled ambitions, so many reasons why it's time to call it a day at the Emirates.
The position of Arsene Wenger has done little to improve Sanchez's on-field demeanour. He often cuts an angry figure.
And that's despite the fact he has scored 28 goals in all competitions, and Arsenal are heading for Wembley and an FA Cup showdown with Chelsea.
That's not enough for the ambitious Chilean, who wants to be challenging for the Premier League title – and to be playing in the Champions League.
That ain't gonna happen next season and Sanchez wants out – Wenger too, possibly.
Arsenal continue to play some of the most exciting football in the Premier League, but there's something missing.
And they could be missing Sanchez – maybe Wenger too – in the coming months, with a host of clubs ready to make their move for one of the best strikers in the business.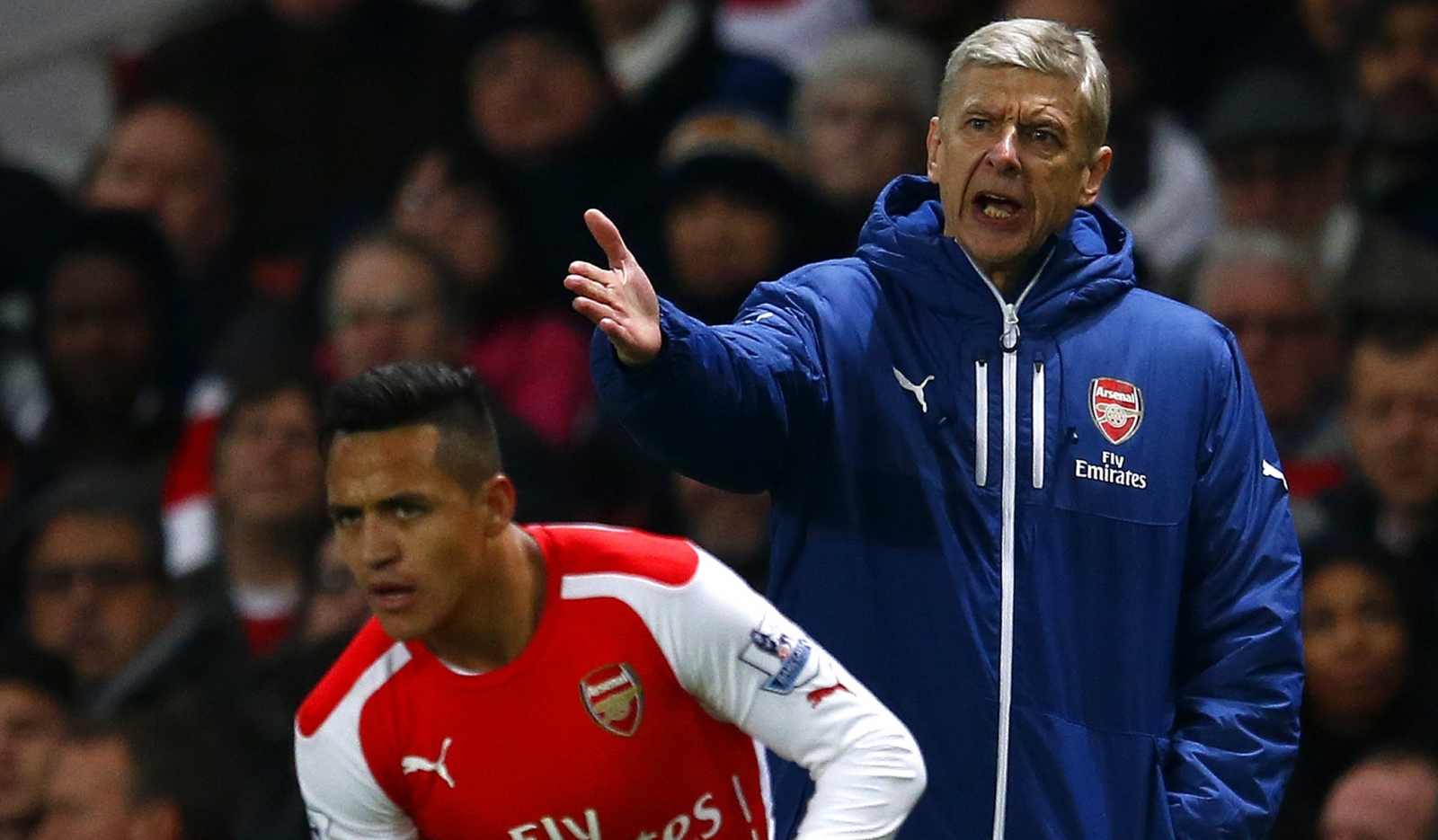 The 28-year-old has been strongly linked with moves to Juventus and PSG and, seeing as he is out of contract in the summer of 2018, don't rule out a move away from the Emirates in the summer transfer window.
He refuses to go into detail about where his future lies, saying that 'we have to wait until the end of the season' and he also points to the fact that his next career step depends on the club, not him.
All fairly non-committal, as you would expect, but read between the lines and you will discover a man who is not happy with his lot. His frustration is there for all to see, week in, week out.
Quoted on teamtalk – http://www.teamtalk.com/news/alexis-sanchez-on-arsenal-future he says: "I always said the same: I try to do my best, to support the team, to score goals, to win victories. And we will see at the end. If they like that I carry on, or they don't. Whatever they want, we will see it at the end of the tournament."
Sanchez also tried to explain why he often looks a frustrated figure on the pitch, and the bottom line is that, with the players he is surrounded by, Arsenal should be challenging for the Premier League title.
So where does the problem lie?