GLENN Hoddle hopes and believes that England's young world champions will grow and flourish as a result of their triumph against Venezuela today.
Just as he did as a fledgling international footballer whose early experiences as an England player taught him some valuable career lessons.
The key difference in international football is the trust you have between your teammates and the strength of the relationships you share with the players. 
Wise words from a wise man who played and managed at the highest level.
Those young men who raised the glittering trophy today deserve all the praise that's going. And then some.
It is a moment to cherish and also a time to consider what lies ahead. What they can learn from this experience.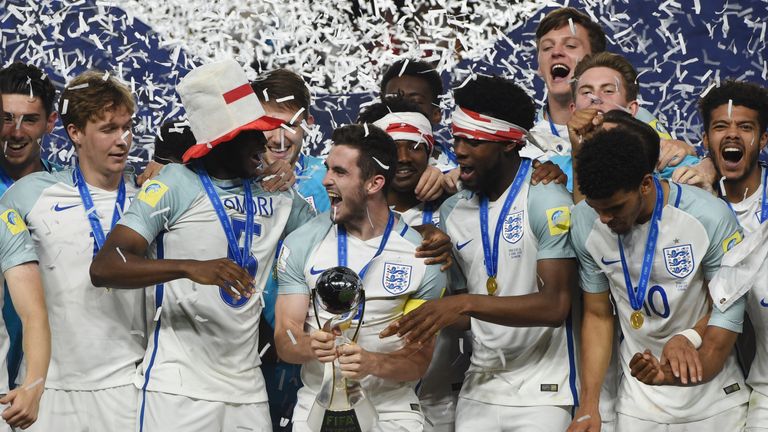 In his Mail on Sunday column, Zapsportz team leader Glenn exuded confidence ahead of England Under 20s final showdown.
Before a ball was kicked, he said: "Everyone in England will be hoping they can beat Venezuela and achieve something which will live in their memory for the rest of their lives, no matter what happens subsequently in their careers."
Hopefully, this is just the start of a momentous journey for some of England's finest young talent.
As Glenn says 'there's an awful lot of development to be done between the ages of 19 and 23, when most players start hitting their peak. So we don't yet know how good this generation will be'.
But we have good cause and reason to believe that some, hopefully all, will go on to become the new Becks, the new Gazza, the new Hoddle.
Glenn adds: "They will have already learned so much about being away from home in a major tournament, adapting to different countries, and styles and tactics. And they will have established some friendships which will last a lifetime, as you do when you're away for six weeks together.
"I still remember when I played for England Under 18 teams in 1976 in Switzerland. I can remember all the games, the hotel by the lake and, of course, the fact that we won!
"At the tournament I established a level of trust and understanding with players there which would serve me well throughout my career. Bryan Robson and Ray Wilkins were in the team and we would go on to play for England in World Cups in 1982 and 1986.
"What you hope for this young team is that they have laid down the foundations for good relationships in the future which will benefit English football well at senior level for years to come."
http://www.dailymail.co.uk/sport/football/article-4592098/England-s-U-20-World-Cup-finalists-special-Hoddle.html#ixzz4jgGf2vwK