IT'S hard to see beyond a Real-Juve showdown in the Champions League Final on June 3 after the results of the semi final, first leg clashes.
The Madrid giants take a hearty 3-0 lead across town and, as strong as Atletico are on home turf, it's hard to see beyond a Real victory – and another appearance in the final of Europe's elite competition.
A stunning Cristiano Ronaldo hat-trick in the first leg took his Champions League tally to 103. What odds on him adding to his staggering total at the Vicente Calderon Stadium tomorrow?
Diego Simeone will ensure Atletico do not go down without a fight, however, but they are going to need three goals just to take the tie into extra time. And prevent Ronaldo and Co from scoring.
Meanwhile, this evening, Monaco face arguably an even tougher task after losing the home leg to Juventus by two goals to nil. Surely no way back for the French champions in Turin.
So it all points to a Real-Juve final at what will be a packed Cardiff City Stadium, with millions worldwide watching one of the game's great spectacles with massive interest.
The big question is, assuming the Spanish and Italian giants do meet each other in the Welsh capital; who will come out on top in the final?
Much will depend on how Juve's well-drilled defence deal with the threat of the world's greatest player whose two late goals at the Bernabeu put them in a seemingly unassailable position.
If Real manage to score one away tomorrow night then it would mean Atletico would need to score five. Can't see that happening.
This match is not the first time that Real Madrid have beaten their rivals. Although they struggled against them in La Liga, in European games Real have won the last four meetings, including two Champions League finals.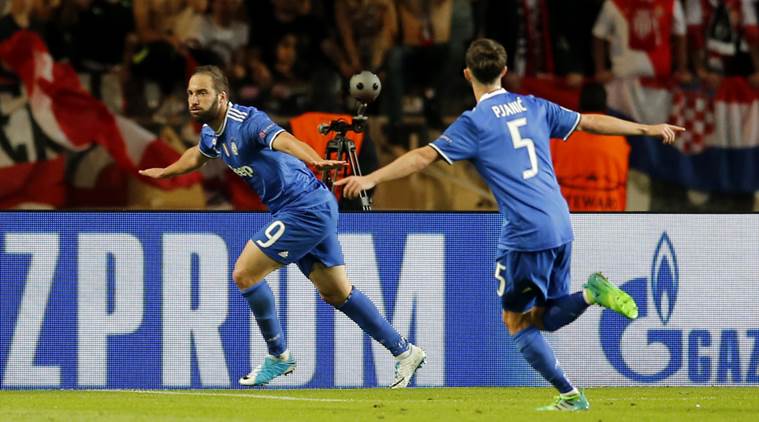 After a disastrous first leg at the Stade Louis II last week Monaco, like Atletico, have a mountain to climb after a brace from Gonzalo Higuain gave Juve a two-goal advantage going into tonight's second leg in Turin.
Whilst Higuain – along with Chiellini and Bonucci – took most of the plaudits, legendary keeper Gianluigi Buffon deserves great credit too, as a number of saves while the tie was in the balance provided the platform for the men in front of him to show their own impressive qualities.
So, as we expect, it all points to a Real-Juve battle royal in South Wales – and a repeat of the 1998 Champions League Final. A mouthwatering prospect. Who would your money be on?Whatever happens, it's going to be action worth tuning into.
* CHECK OUT ALL THE LATEST ODDS AT BET STARS