CHELSEA continued their relentless and ruthless march towards another Premier League title triumph with an inevitable win against a miserable Middlesbrough side.
The only real surprise was that the margin of victory wasn't greater against boring Boro who are heading back to the Championship where they, quite frankly, they belong.
It's easy to see why they are the league's lowest scorers and when you've got a goalkeeper who can't keep his legs shut, you haven't got a prayer.
From the moment Diego Costa opened the scoring after 23 minutes – 'megging' Brad Guzan for the first time – Boro's fate was already sealed. It was Costa's 20th league goal of an impressive campaign.
Marcos Alonso made it 2-0 after 34 minutes with a goal, thoroughly deserved, courtesy of a shot that also bisected the hapless Boro keeper who can't wait to get to the MLS.
I'm not sure if it's ever happened before, but Guzan completed an unwanted hat-tri ck by allowing another shot to go through his legs – this time from Nemanja Matic just after the hour mark.
You can call it unlucky but Guzan, on this showing, couldn't have stopped a pig in an alley way.
I fear for Boro, even in the Championship, and unless dramatic surgery is undertaken they could find themselves in freefall.
The gulf in class was as wide as Guzan's legs and Chelsea are now just one win away from reclaiming the Premier League crown.
Even though they were without double Player of the Year N'Golo Kante, a Blues' victory was never in doubt – especially with the imperious Cesc Fabregas pulling the strings.
Man of the match Favregas was at the heart of everything that was good about Chelsea as he took his total of assists for the season into double figures – for the sixth time in the Premier.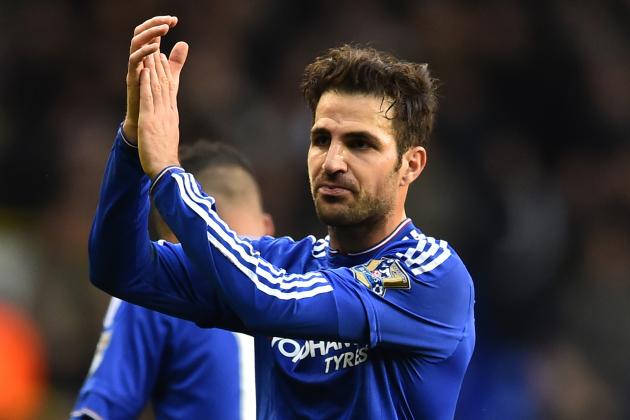 A unique achievement by a unique player whose eye for a pass is unerring. He stepped up to the plate on a night when 'star men' Eden Hazard and Costa didn't really shine.
They were coasting, like many of the Chelsea players, and this was the perfect preparation for their showdown with West Brom on Friday. One blue riband is already on the trophy.