What does his Manchester United future hold for Wayne Rooney? He's only a bit-part player under Jose Mourinho
JOSE Mourinho has strongly hinted that Wayne Rooney will return to the Manchester United squad for tonight's Europa League quarter final second leg against Anderlecht at Old Trafford.
Club skipper Rooney has missed four games with an ankle injury but may be on the bench as United look to progress after a 1-1 first-leg draw in Belgium. He could even start alongside Zlatan Ibrahimovic.
Jose is keeping his card selection close to his chest though.
Mourinho has, however, confirmed that Argentina keeper Sergio Romero will start ahead of David de Gea who was today named in the PFA Premier League Team of the Year.
Phil Jones (foot), Chris Smalling (knee) and Juan Mata (groin) are both ruled out. Their injury issues, some persistent, must be a concern for Mourinho who is already thinking about next season.
Rooney trained on Wednesday and Mourinho said the England skipper would be named as a substitute if he came through the session 'positively'. The United boss is not giving out positive vibes though.
We can only wonder what the future holds for Rooney under Mourinho.
Zlatan may start after spending the first 83 minutes of Sunday's 2-0 home win against Chelsea on the bench. Marcus Rashford might be the better option.
As for Anthony Martial, he must still be wounded after yet another public lambasting by the boss. This has to stop.
United are hoping to reach the Europa League final on May 24 at Stockholm's Friends Arena – where Ibrahimovic is having a statue erected in his honour.
Ibrahimovic is yet to reveal if his initial one-year United contract will be extended in the summer. The chances are, it will.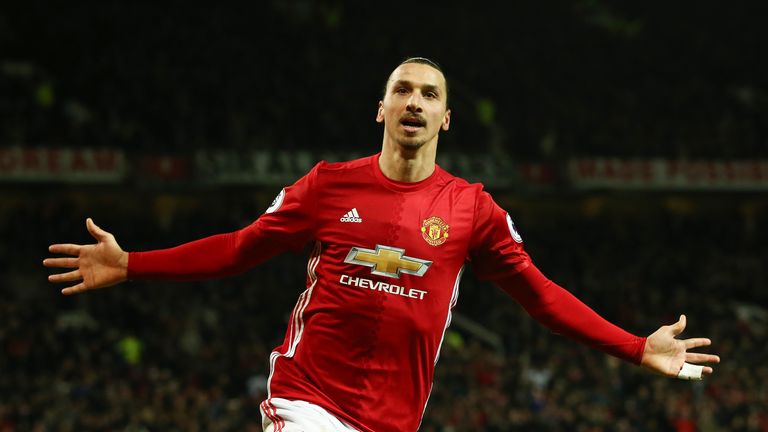 "I don't think about whether it would be a perfect ending for him, I just think about Manchester United," said Mourinho, and as quoted on the BBC Sport website – http://www.bbc.co.uk/sport/football/39611675.
"Winning the Europa League would be the perfect finale for us. It would be a perfect end to a difficult season, trying to build a team to recover a certain mentality, by playing in a European final."
* Winning the Europa League would guarantee a Champions League place, even if United finish outside the Premier League's top four.
---