THERE was only one place Wayne Rooney was going to go once he realised his time at Manchester United was up.
Merseyside…Goodison Park…Everton. It was written in the stars.
I still don't understand, however, why Jose Mourinho made him a bit-part player – and forced his hand.
The club's record goalscorer – and captain – was treated poorly in my view. It's not as if he's a spent force.
Now he is looking forward to being the main striker and No.1 at the club where it all began. We wish him well, and hope he proves a number of people wrong.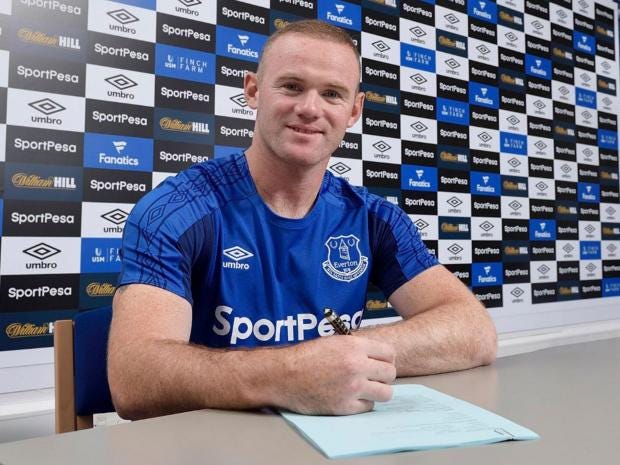 There is also talk that his England career is at an end, but he still intends to be in Gareth Southgate's plans moving forward.
I liked his comment about 'not moving into a retirement home' and I think he is re-joining Everton at an exciting time for the club.
The Toffees are moving forward under Ronald Koeman, and could even challenge for the title next season. A Champions League place, at least.
Koeman has made some class signings already this summer – namely Rooney – and has spent over £90million on the likes of Davy Klaasen and top stopper Jordan Pickford. They mean business.
"I think I always play like I've got a point to prove," he said, at his first news conference since returning to Goodison Park. "I'm ready to play and want to win.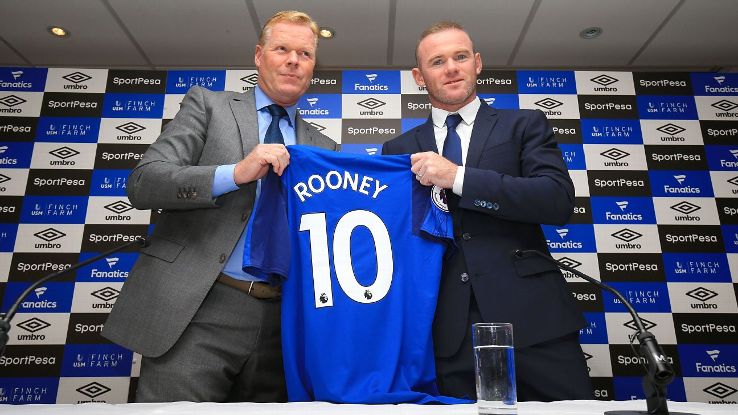 "I am excited and I'm looking at a challenge. I think it's the right time in my career and I'm ready for it.
"It's all right saying we are here to win trophies, and of course we want to. But it's on us as a football club to do that. That's why we have to make sure we do that."
As quoted on the BBC Sport website – http://www.bbc.co.uk/sport/football/40561247 – Koeman said of the signing of Rooney: "The experience of Wayne is really important to bring over to the rest of the players. He is an example for the younger players.
"I think we have missed a player like Wayne to have that experience in the team."