ZAPSPORTZ team leader Glenn Hoddle says he is 'absolutely shocked' by Leicester City's decision to part company with Claudio Ranieri.
In his role as BT Sport pundit, Glenn said on hearing the breaking news: "What he achieved last season was incredible, it will never be repeated, so I'm amazed he's gone.
"Who are they going to turn to now? The most surprising thing is the timing after they put in such a good second half performance against Sevilla and are still in the tie."
It would seem that the 2-1 defeat in Spain, after a disappointing start to their Premier League title defence, was the last straw for the Venky's.
Fellow pundit Jermaine Jenas also expressed his amazement and disappointment and feels Ranieri deserved more time after the historic success of last season.
Harry Redknapp, meanwhile, said he was 'not surprised' that the club's often controversial owner had decided to cut their ties with Ranieri.
"Yes, of course what he achieved last season was amazing and I feel really sorry for him," said friend of Zaps, Harry. "But this is the nature of the game at the top level right now.
"The club is in a relegation battle and the owners, like many before, have panicked. I feel sorry for him. He did such a wonderful job and I wish him well."
Leicester legend was even more damning in his condemnation of the Leicester board's decision which he described as  'inexplicable, unforgivable and gut-wrenchingly sad'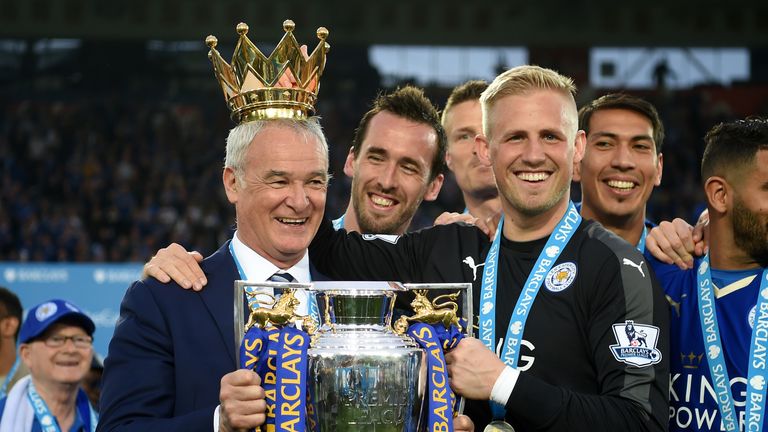 Leicester released a statement within the last hour in an attempt to explain why they have dispensed with the services of a man who was a hero in May.
In truth, there can be no logical explanation. This is a disgrace. Yes, Leicester are struggling in the Premier but they are still in with an excellent chance of progressing in the Champions League.
But the fact of the matter is that, with foreign owners who do not understand the game in this country, they are capable of doing anything at any given time.
The pathetic statement, issued NINE months after Ranieri led them to the title against all the odds, read: ""His status as the most successful Leicester City manager of all time is without question."
As reported on the BBC Sport website –  http://www.bbc.co.uk/sport/football/39070927 – only a matter of weeks after the Leicester board had given Ranieri their 'unwavering support – the statement continued: "The board reluctantly feels that a change of leadership, while admittedly painful, is necessary in the club's greatest interest."
In a shallow attempt to pay tribute and say thanks to Ranieri, Leicester City vice-chairman Aiyawatt Srivaddhanaprabha added: "This has been the most difficult decision we have had to make in nearly seven years since King Power took ownership of Leicester City. But we are duty-bound to put the club's long-term interests above all sense of personal sentiment, no matter how strong that might be.
"Claudio has brought outstanding qualities to his office. His skilful management, powers of motivation and measured approach have been reflective of the rich experience we always knew he would bring to Leicester City. His warmth, charm and charisma have helped transform perceptions of the club and develop its profile on a global scale. We will forever be grateful to him for what he has helped us to achieve.
"It was never our expectation that the extraordinary feats of last season should be replicated this season. Indeed, survival in the Premier League was our first and only target at the start of the campaign. But we are now faced with a fight to reach that objective and feel a change is necessary to maximise the opportunity presented by the final 13 games."
Good luck with finding a better man. Hang your heads in shame.