JORDAN Pickford is living proof that persistence can pay dividends. And now he's got the chance to prove it some more.
His record transfer move to Everton from relegated Sunderland has given him the perfect platform to showcase his talents – and support the theory Zapsportz have had for some time…
Jordan Pickford will be England's next number one keeper.
It's not been an easy route to the top for Pickford after showing early potential in the Sunderland youth academy.
He had loan spells with Darlington, Alfreton Town, Burton Albion, Carlisle, Bradford and Preston before getting the breakthrough he deserved with the Black Cats.
Despite his valiant efforts last season, when he made 29 Premier League appearances, he couldn't prevent Sunderland from going down.
But he did more than enough to attract would-be suitors – and national team bosses to boot.
The 23-year-old, currently on England duty with the Under 21s, has signed a five-year contract after Sunderland accepted a £25million bid – that could rise to £30m.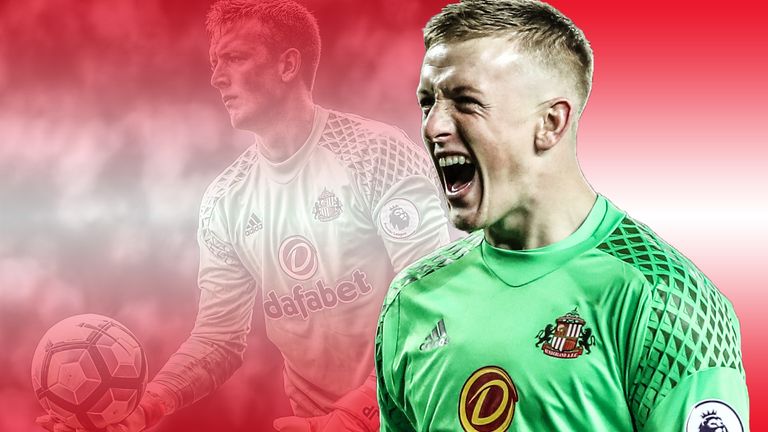 Ronald Koeman, then Southampton boss, made Fraser Forster the most expensive British keeper in 2014. He's gone to a whole new level this time.
But people in the know, not just us at Zapsportz, recognise that the money invested in Pickford is going to be money well spent.
The England Under-21 international is delighted to be joining Everton at what he believes is an 'exciting time' for the club.
Koeman is delighted too, as he says of his acquisition: "Jordan is a very talented young professional who also has a real hunger for success, and that's important for us as we now look to make further progress in the seasons ahead."
No guarantees what the future will hold, of course, but one thing is for certain – Everton fans will love Jordan. Like Gordon West, Big Nev and Tim Howard beforehand.