By Dave Smith
'We have to perform differently- we have to play better' – that was the bottom line from Jurgen Klopp after Liverpool suffered another crushing defeat.
The Reds are now in danger of missing out on Champions League qualification after a 3-1 defeat at Leicester; a team supposedly in disarray.
Claudio Ranieri would have been proud. Even prouder, if he'd still been in charge. As he should be.
Craig Shakespeare, believed to be the instigator of Ranieri's demise, might well take some of the plaudits.
But this performance…this victory, was about the players who wanted to do it for the departed boss. Well, most of them.
Shame they didn't show the same commitment and desire in the weeks leading up to Claudio's devastating exit from the club he took to new, unbelievable heights.
The Thai owners celebrated with arms aloft in the stands when Jamie Vardy opened the scoring against Liverpool. They should have been hanging their heads in shame.
Leicester started the better of the two teams and had several chances early on before Vardy scored. Like the Jamie of old. Too late to save Ranieri.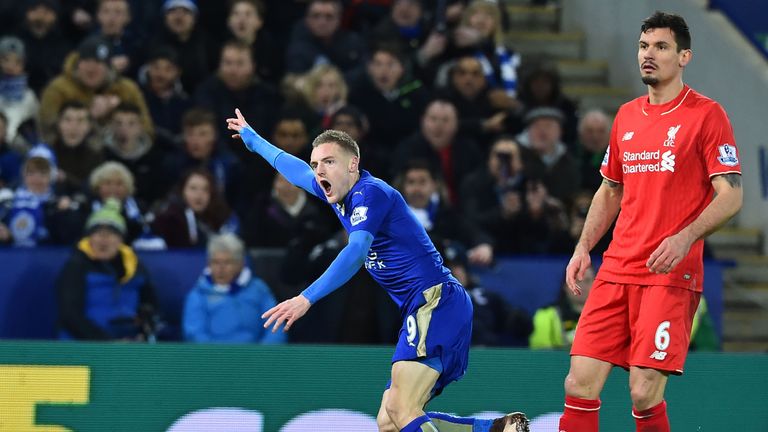 Liverpool had their moments too in the first half but Kasper Schmeichel, with dad Peter overlooking, was equal to every challenge when questioned.
This was the Leicester of old. All dynamic; all dangerous; all daring.
Danny Drinkwater's strike from distance was sublime, gave Mignolet no chance, and under-pinned Leicester domination of a Liverpool side that didn't want to know.
Not for 45 minutes at least.
Things got worse for Liverpool when Jamie Vardy made it 3-0 on the hour mark and Liverpool's only response was provided by Philippe Coutinho eight minutes later.
Managers have been sacked for less!!!