Leicester deserve every credit for flying the Premier League flag with such distinction in the Champions League – despite their exit last night.
The early Atletico goal aside, the Foxes were superb – especially in the second half after Craig Shakespeare had rung the changes…and changed the tactics.
Credit to the Leicester fans too as they never relented in their support, even when all hope was lost.
They cheered their 'heroes' off the pitch and the players responded with a walk round the pitch in a universal show of appreciation.
Fair play to Atletico too. Not just for progressing in the competition, but their display of sportsmanship at the end of two fiercely-fought contests.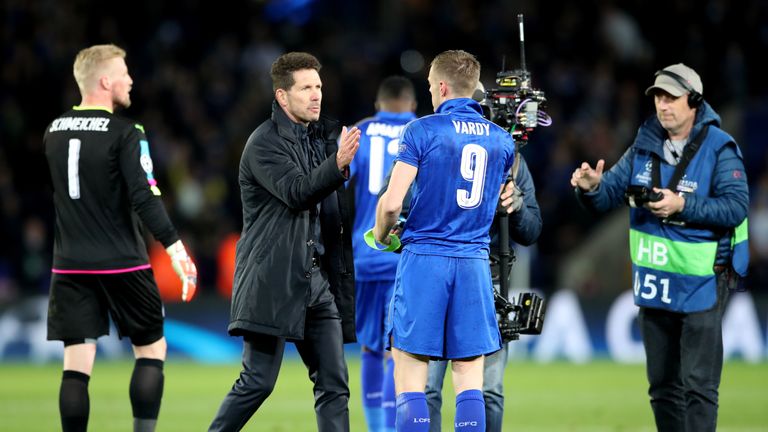 Atletico Madrid have now reached the last four of the Champions League in three of the past four seasons. So no disgrace in losing out to the past masters.
"I'm full of emotions, full of pride for the performance of my team," said manager Diego Simeone. "Full of hope and excitement as we progress."
Shakespeare too was proud of his players for their efforts and, having had a taste of life at Europe's top table, the Leicester players want more.
As quoted on the BBC Sport website – http://www.bbc.co.uk/sport/football/39636261 – Ranieri replacement Shakespeare said: "The whole club, from the supporters to the players to the owners can be immensely proud."
"We had them rattled with the effort and commitment we showed. It's no discredit to lose to a team of that calibre.  I've said to the players that they should want more of this and they've agreed that that's what they want."
Shakespeare was non-committal about his future as boss. That will be decided at the end of the season after Leicester have secured their Premier League survival.